We are a professional service division of CCMS Hosting, a managed performance hosting solution provider that delivers cutting-edge technology and unparalleled expertise. We have set ourselves apart from traditional digital marketing agencies with a keen focus on innovative strategies and top-notch performance.
Discover how our unique resources, including our in-house performance servers, custom-built email solutions, and industry-leading analytics tools, enable us to provide comprehensive and tailored digital marketing services that drive results and outshine the competition. As a result, South FL SEO is redefining the digital marketing landscape by combining creativity with technical prowess.
Craig Mctaggart
2023-03-17
Joe and his team have been invaluable to my business. My brand has grown exponentially. The traffic to my web site for seamoss as well as my brick and mortar for herbs and kava has been great. I don't think I could have launched so successfully without them.
This agency has optimized my SEO so much so that my sales have increased by 35% on Shopify, within a little over a month. Most certainly worth the time
The amount of visitors I'm getting to my website has increased dramatically since using their services to optimize my SEO.
UNCROWNED CHAMPION
2023-03-16
This company helped me and my partners turn our business around. We were able to meet our deadline and are finally on track with an SEO strategy built for success for us without being overcharged like every other company seems to do. Joe snd his team are great!
So we struggled with our marketing strategy until now and his team took over. We were paying all these other companies so much and how was able to do it all locally at a fraction of the price. We would not have made our launch date without his teams help across all channels of communication.
South Florida SEO has been a great value for my business. Great return on investment and will be continuing our relationship long into the future. Good to have a local marketing company we can trust.
Attractive
Content That
Ranks Well
Consistently​
In digital marketing, it's crucial to balance visually appealing content and robust performance. Unfortunately, many traditional digital marketing agencies focus solely on the visual aspects of marketing, overlooking the technical elements that ensure successful content delivery and search engine visibility.
At South FL SEO, we believe in harmonizing the visual and technical aspects of marketing. Our expert team crafts and optimizes eye-catching content for performance, ensuring your website ranks well consistently across major search engines like Google, Yahoo, Bing, and Yandex.
One of our key strengths lies in using CCMS, which built its server farm using Google-farmed performance servers, which enable us to achieve top rankings on the first page of search engine results. In addition, these performance servers deliver high-quality content at lightning-fast speeds, ensuring an exceptional user experience that translates to higher conversion rates.
In addition to performance servers, we maintain and own our email servers, giving us complete control over email delivery and analytics. Having control over these services allows us to guarantee delivery and provide more in-depth analytics than popular email marketing platforms like Constant Contact and MailChimp.
Furthermore, our customized email solutions enable us to fine-tune campaigns for maximum impact, ensuring your message reaches the right audience at the right time.
By prioritizing visual appeal and technical performance, South FL SEO creates digital marketing solutions that look great and deliver tangible results, consistently driving traffic, engagement, and conversions for your business.
Get Ranked
Quickly and
Stay Ranked
Experience the power of rapid ranking and sustainable results with our expertly crafted, SEO-optimized landing pages. At South FL SEO, we understand the importance of organic visibility. Our primary goal is to help your business reach the first page of Google search results quickly and efficiently without paying for every click.
Our comprehensive approach to organic SEO ensures that the websites we create are visually appealing, fully functional, and compliant with Google's stringent requirements. In addition, we go the extra mile to ensure our sites adhere to Web Content Accessibility Guidelines (WCAG) and ADA compliance standards, making them accessible to a wide range of users.
Our experienced team of SEO specialists is equipped with the expertise to reverse-engineer any website or digital marketing campaign, allowing us to gain valuable insights into your competitors' strategies and develop tailored solutions for your business. In addition, we take advantage of industry-specific resources, including cutting-edge servers and traffic generation tools, to analyze and test emerging trends before incorporating them into our client's campaigns.
Here's what you can expect from our Organic SEO services:
Our service offers rapid ranking improvement with SEO-optimized landing pages that propel your business to the first page of Google search results.

A focus on creating visually appealing and functional websites that meet Google's requirements and cater to diverse user needs.

Adherence to WCAG and ADA compliance standards, ensuring a seamless user experience for all visitors.

South FL SEO's expertise in reverse-engineering websites and digital marketing campaigns provides valuable insights into competitor strategies and industry trends that can give you the edge.

Use industry-specific resources and cutting-edge tools to test and implement your business's most effective SEO techniques.
Choose South FL SEO for fast and long-lasting organic SEO results to help your business thrive in the competitive online landscape. Contact us today to learn more about our Organic SEO services and how we can help your business achieve top rankings on Google and other major search engines.
Keep One Step
Ahead of the
Competition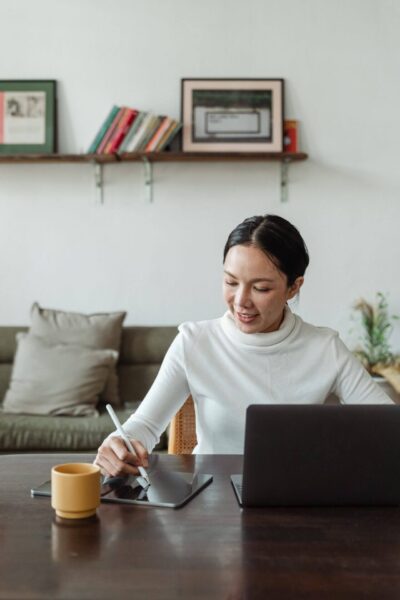 In the fast-paced world of digital marketing, staying ahead of the competition is crucial for success. South FL SEO embraces a drive to innovate, encouraging our team to think outside the box and work with forward-thinking strategies that set us apart from traditional marketing agencies.
We don't merely follow trends; we create them. Our commitment to innovation means we always look for new and effective ways to help our clients stand out in the digital landscape. As a result, we constantly research, test, and explore emerging techniques to rank in ways that conventional marketing agencies cannot achieve.
Our approach to innovation extends across all aspects of digital marketing, from SEO and content creation to social media management and online advertising. We invest in the latest technologies and tools, ensuring that we can provide our clients with cutting-edge solutions that deliver actual results.
By cultivating a culture of innovation, South FL SEO can develop and implement creative strategies tailored to your unique business goals. In addition, our commitment to staying ahead of the curve means we can identify and capitalize on emerging opportunities before competitors, giving you a competitive advantage in the market.
Partnering with South FL SEO means working with a digital marketing agency that is truly dedicated to innovation and driven to help you succeed. Let us help you stay one step ahead of the competition and achieve your digital marketing objectives with our innovative strategies.
Locally Owned and Operated
1st Party Solutions & Service
At South FL SEO, we pride ourselves on being a locally owned and operated digital marketing agency prioritizing first-party solutions and outstanding service. Based in Florida, we don't rely on third-party vendors for our services; instead, we build and maintain our in-house solutions, ensuring complete control over the quality and effectiveness of our strategies.
Our commitment to not outsourcing any aspect of our work means we never compromise on quality. With over twenty years of experience in web hosting, development, marketing, and hacking, our team has the expertise and knowledge required to help you take control of Pay-Per-Click (PPC) costs and rapidly improve your return on investment (ROI) using organic solutions.
Our organic solutions enhance your ads' performance while lowering costs, allowing you to make the most of your digital marketing budget. By harnessing the power of organic search engine optimization (SEO), we can help you achieve better visibility and reach your target audience more effectively.
When you partner with South FL SEO, you can trust that you're working with a team dedicated to providing top-notch service and bespoke solutions that drive actual results. In addition, our local focus means that we have a deep understanding of the unique needs and challenges faced by businesses in the Florida market, enabling us to tailor our strategies to deliver the best possible outcomes for your business.
Contact us today to discover how our organic solutions can improve your ad performance and lower costs, helping you achieve your digital marketing goals.